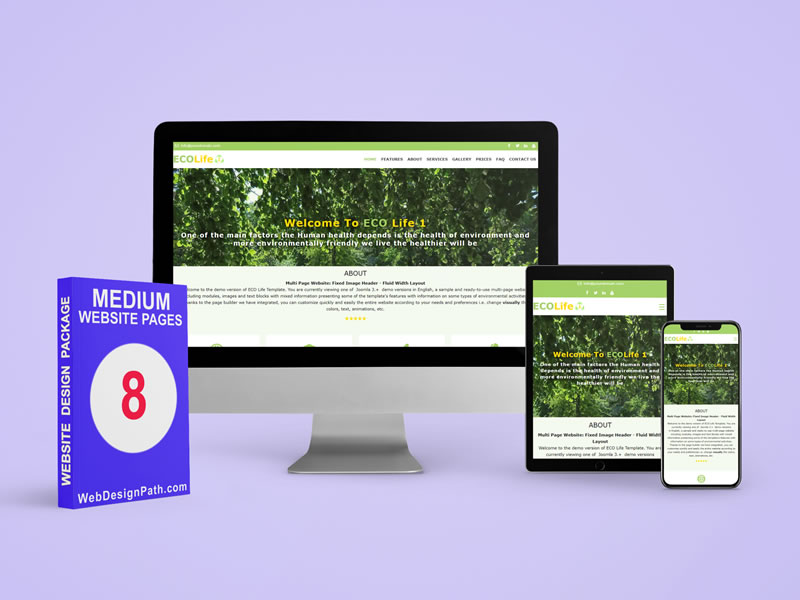 Website Design Medium
Purchasing website design medium package you will receive up to 8 pages website.  If you need help to add additional pages, items, etc. you can order some of our services additionally, for more information please see our maintenance section.
Website Design Medium Package
Website containing up to 8 pages
✔ 10% discount for the price of template, when choosing a template made by us
✔ Template installation
✔ Logo and color replacements
✔ Processing and replacement of 30 images
✔ Texts Replacements
✔ Free website transfer.